Oyston Relics at Evenwood and St Helens Auckland
In February 2008 I went with my father (JK Oyston) to see the grave of my great great great great grandfather, also called John Oyston, a yeoman of Evenwood, and to see the pub next door to where his son lived in Evenwood in 1861.
It was a beautiful sunny day. It took us several attempts to find the Bay Horse Inn in Evenwood, as it is set back a little from the road. The exterior has changed little from a 1911 photo we had seen, To the right there were modern buildings, now a working men's club, and to the left open space. No sign of the building next door where, according to the 1861 census, my great great grandfather lived.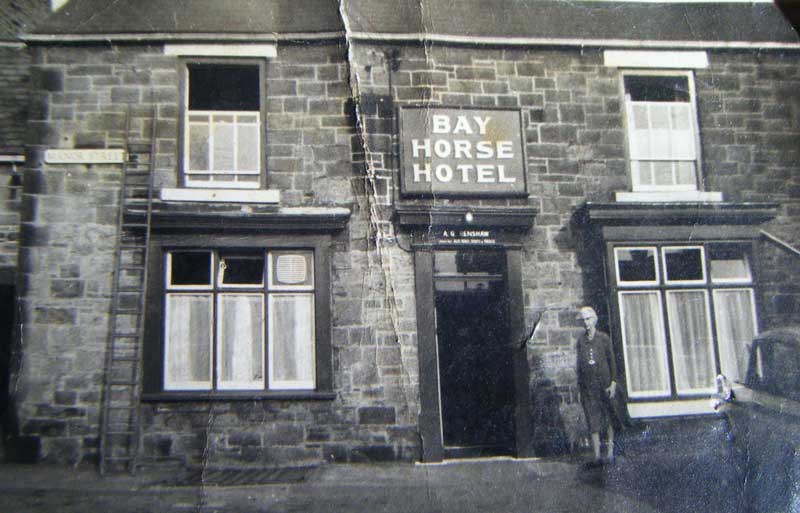 Undated photo found in the pub.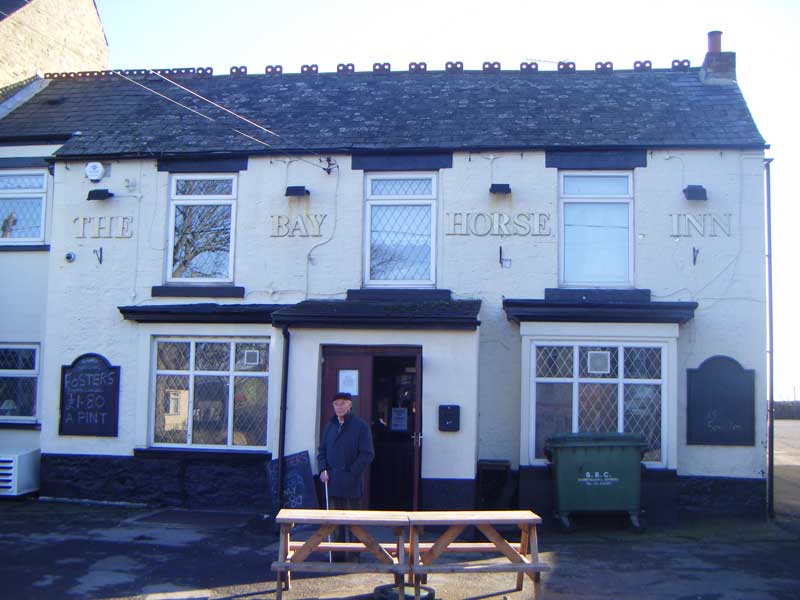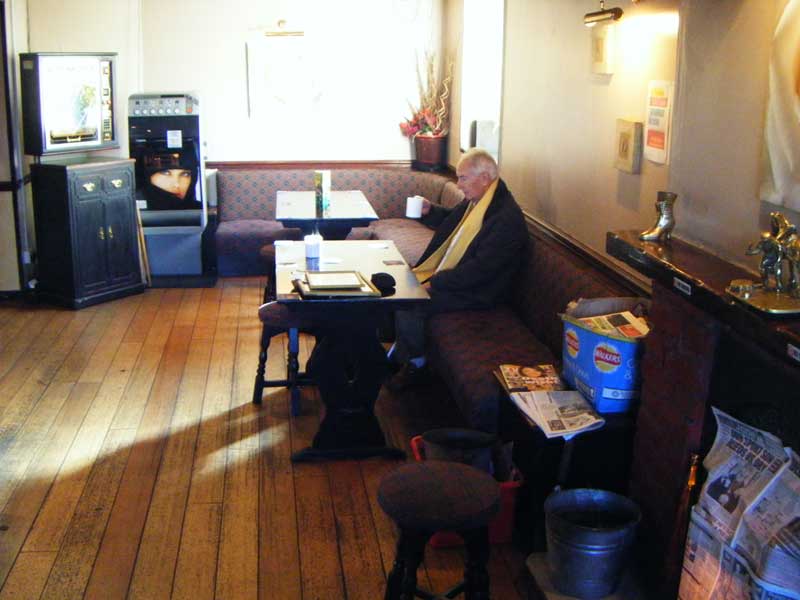 We got a free drink of coffee!
The grave, in St Helens's Auckland Churchyard was well kept and the inscription easy to read. The church itself was very attractive.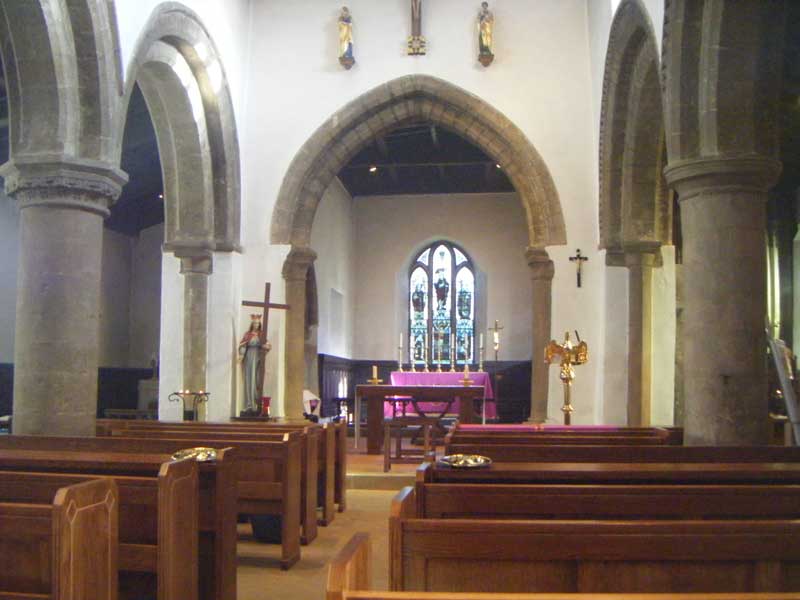 We put flowers on the grave.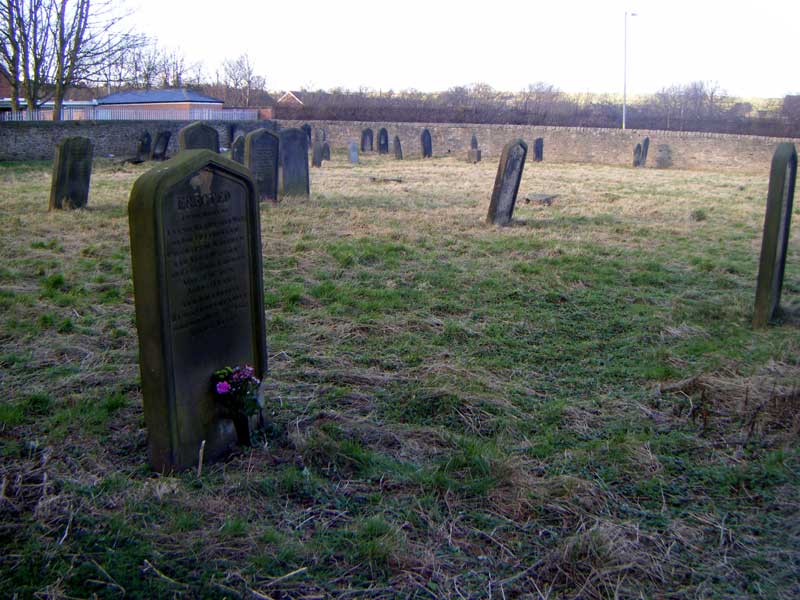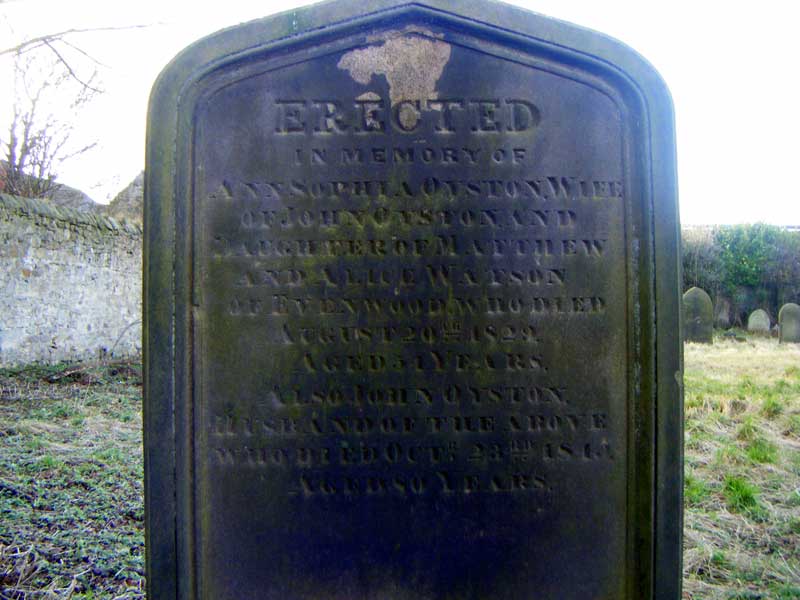 The writing was very clear:

ERECTED
IN MEMORY OF
ANN SOPHIA OYSTON, WIFE
OF JOHN OYSTON AND
DAUGHTER OF MATTHEW
AND ALICE WATSON
OF EVENWOOD WHO DIED
AUGUST 20TH 1829.
AGED 54 YEARS
ALSO JOHN OYSTON.
HUSBAND OF THE ABOVE
WHO DIED OCTOBER 23RD 1849
AGED 80 YEARS
---
Site by
Revised Feb 12th, 2008
Oyston Home Page